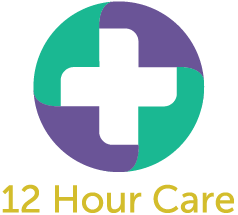 TERMS & CONDITIONS
Welcome to the Official Website of Twelve Hour Care
NO ONE UNDER THE AGE OF 21 ALLOWED ON THIS WEBSITE. Individuals under 21 years of age are prohibited from accessing this site.
By use of our website, you agree to these Terms of Service and Conditions. Do not use Twelve Hour Care website if you do not agree with these Terms of Use. We may change or update these Terms of Service and your use of such revisions or updates constitutes acceptance.
Promotions – Deals, Sales & Discounts
Please note that all deals, promotions, sales, services and discounts are all subject and limited to Twelve Hour Care terms and conditions.
Coupon Expiration – Twelve Hour Care will not accept any expired coupons or promotions.
Limited Time Offer – All promotions are offered for a limited time.
While Supplies Last – All promotions will continue until products set aside for promotions last and offer dates are still valid. Please note Twelve Hour Care does not issue rain checks.
Coupon Validation – All coupons sent by Text must be redeemed in store to be valid. Please see Text Marketing for more information.
Coupons/Deals/Sales – Unless otherwise noted, all deals/coupons are limited to one deal/coupon per person, per day and cannot be combined with any other offers.
Text Marketing
You will receive text messages from Twelve Hour Care if you have signed up for our service or promotions. Message & Data Rates may apply. You may receive up to 5 messages per week.
To receive deals and promotions through Twelve Hour Care text messages, your first and last name plus email must be provided to confirm. If you enter a Twelve Hour Care drawing please be available for contact on drawing dates to win.
Note that all Twelve Hour Care deals are subject to one promo per visit per customer.
Any coupon received must be redeemed in-store for validation. Void if not redeemed in store.
Email Marketing
You will receive emails from Twelve Hour Care because you signed up on our website or made a purchase from us. Please note that all promotions are on a first-come-first-served basis, and may include a limited purchase option or honored while supplies last. All sales are final. Only one (1) deal per person per day.
Privacy Policy
Information about you is subject to our Privacy Policy. For more information, please see our full privacy policy. Twelve Hour Care privacy policy does not control the privacy policy of companies with which we must share information in order to provide you with online services. See Sharing of Information below. Twelve Hour Care may distribute your personal information to partners to better service your needs unless you inform us that you do not wish such information to be distributed. See Sale or Distribution of Information. Twelve Hour Care privacy policy does not control the privacy policy of any linked/third party website and you must contact such website for its privacy policy.
Cookies
Twelve Hour Care website stores cookies on your computer. These cookies are used to collect information about how you interact with our website and allow us to remember you. We use this information in order to improve and customize your browsing experience and for analytics and metrics about our visitors both on this website and other media. To find out more about the cookies we use, see our Privacy Policy. By using our website, we assume you are consenting to our use of cookies. If you do not wish to allow cookies then you will need to exit the site.
Sharing of Information
Because our online services are offered in conjunction with the services of other companies such as app providers, virus protection, and other services necessary to run the business, Twelve Hour Care will be sharing your information with those companies. We share the following information: Name, address, phone, company, and/or email to properly serve you and/or reach you in the event of issues.
Sale or Distribution of Information
Twelve Hour Care does not provide your name, address, e-mail address and other information to companies unrelated to the online services for which you are inquiring. If Twelve Hour Care chooses to sell or buy businesses or assets, your customer information is likely to be transferred as an asset.
Links/Third Party Websites
Our site may contain a link to other websites or resources over which we have no control. We do not endorse, nor are we responsible for, the content, accuracy, advertising, goods or services offered or available, or any other aspect of such linked websites. If you choose to visit or use such linked websites, we are not liable for any damages alleged or incurred with respect to the content, accuracy, advertising, goods or services offered or available, or any other aspect of such linked websites.
Proprietary Rights
The content included on this site such as text, graphics, buttons, logos, digital, data and software and materials available on Twelve Hour Care website are protected by copyrights, trademarks, services marks, trade secrets and other proprietary rights and laws. You may not copy, sell, license, or otherwise distribute the content and materials of this website, nor may you create any derivative work from it. Twelve Hour Care does allow you, however, to print printable forms and to print one copy of the materials or content for your own personal, non-commercial use, subject to this proprietary notice.
Electronic Communication
When you visit https://916thc.com/ or send e-mails to us, you are communicating with us electronically. You consent to receive communications from us electronically. We will communicate with you by e-mail or by posting notices on this site. You agree that all agreements, notices, disclosure and other communications that we provide to you electronically satisfy any legal requirement that such communications be in writing.
Disclaimer of Warranties
ALL CONTENT AND MATERIALS, INCLUDING THE SERVICES MADE AVAILABLE THROUGH THIS WEBSITE, ARE PROVIDED AS IS. TWELVE HOUR CARE PROVIDES NO WARRANTIES. THUS, THERE ARE NO EXPRESS OR IMPLIED WARRANTIES OF MERCHANTABILITY, SUITABILITY FOR A PARTICULAR PURPOSE, OR NON-INFRINGEMENT. ALL CONTENT AND MATERIALS, INCLUDING THE SERVICES, MADE AVAILABLE THROUGH THIS WEBSITE, ARE ALSO PROVIDED AS AVAILABLE. THUS, TWELVE HOUR CARE DOES NOT WARRANT THAT THE CONTENT AND MATERIALS WILL BE AVAILABLE AT ANY PARTICULAR TIME OR LOCATION WITHOUT INTERRUPTION. NOR DOES TWELVE HOUR CARE WARRANT THAT WEBSITE IS FREE OF VIRUSES, DEFECTS, OR ERRORS. YOUR USE OF THIS WEBSITE IS SOLELY AT YOUR RISK. IF A JURISDICTION DOES NOT PERMIT SUCH AN EXCLUSION OR SUCH A LIMITATION ON WARRANTY, TWELVE HOUR CARE EXCLUSION OR LIMITATION ON WARRANTY WILL BE TO THE EXTENT PERMITTED BY LAW.
Limitation of Liability
TWELVE HOUR CARE MAY NOT BE HELD LIABLE FOR ANY DIRECT, INDIRECT, PUNITIVE, INCIDENTAL, SPECIAL OR CONSEQUENTIAL DAMAGES ARISING FROM OR RELATED TO THIS WEBSITE, EVEN IF TWELVE HOUR CARE HAS BEEN ADVISED OF THE POSSIBILITY OF SUCH DAMAGES. THIS LIMITATION APPLIES IRRESPECTIVE OF THE BASIS OF LIABILITY. IF A JURISDICTION DOES NOT PERMIT SUCH AN EXCLUSION OR SUCH A LIMITATION ON LIABILITY, TWELVE HOUR CARE EXCLUSION OR LIMITATION ON LIABILITY WILL BE TO THE EXTENT PERMITTED BY LAW.
Indemnification
If Twelve Hour Care so requests, you will defend, indemnify, and hold harmless Twelve Hour Care, its employees, officers, contractors, and agents, from all claims, liabilities, and expenses (including attorney's fees) arising from or relating to your use of Twelve Hour Care website. Twelve Hour Care is entitled to control the defense of such claim or action, and you agree to cooperate with Twelve Hour Care in such defense.
Choice of Law
These Terms of Service are governed by California law, without regard to principles of conflict of laws. Further, any claim or action arising out of or relating to these Terms of Service or your use of this website may be filed only in the state or federal courts located in the county of Sacramento, California, and you agree to be subject to the personal jurisdiction of such courts.
Termination
Twelve Hour Care may cancel or terminate your right to use Twelve Hour Care website or any part of the website at any time without notice. In the event of termination, you are no longer authorized to access the part of the website affected by such cancellation or termination. The restrictions imposed on you with respect to material downloaded from the website and the disclaimers and limitations of liabilities set forth in these Terms of Service shall survive.
These Terms of Service constitute the entire agreement between you and Twelve Hour Care with respect to this website, services and deals/promos offered. If any portion is held invalid or unenforceable, the remaining portions will remain in full force and effect and, if possible, the portion found unenforceable will be construed in a manner consistent with the remaining portions.
© 2018 Twelve Hour Care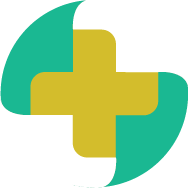 We pride ourselves in providing the finest cannabis to the Sacramento region. All of our products are tested for quality, potency, and cleanliness. To use our online pre-ordering system you must be a member of our collective. Orders can only be filled at our dispensary location. Please visit us to become a member, and gain access to the ordering system.
"Great selection ! And very convenient.! Looking for a reliable, dependable place and I'm diffidently not let down. Awesome customer service to top it all off!! "
"The staff here is very friendly and always gives you plenty of time to look and make your choices in a no rush environment. The product quality is top notch as well."
"If you need a place to drop in, get a sack and bounce, this is the spot. All the flowers are 10s and under. All the budtenders seem cool. Weed is of good quality, too. Every OG strain I got from here has been nice."
"This is my favorite club in the South Sacramento area. They're prices are affordable and the flower has always been great. The staff is also great, definitely recommend for first patients and returns."
"This is my favorite dispensary, I come here about 4 times a week and I always pick up flower. They always have at least one good og on the shelf and some good purple. Their cap is $10 so you can't go wrong and there is never a wait!"
"Man i love coming here 10 dollar grams and its always top shelf i really recommend everybody come here for real."